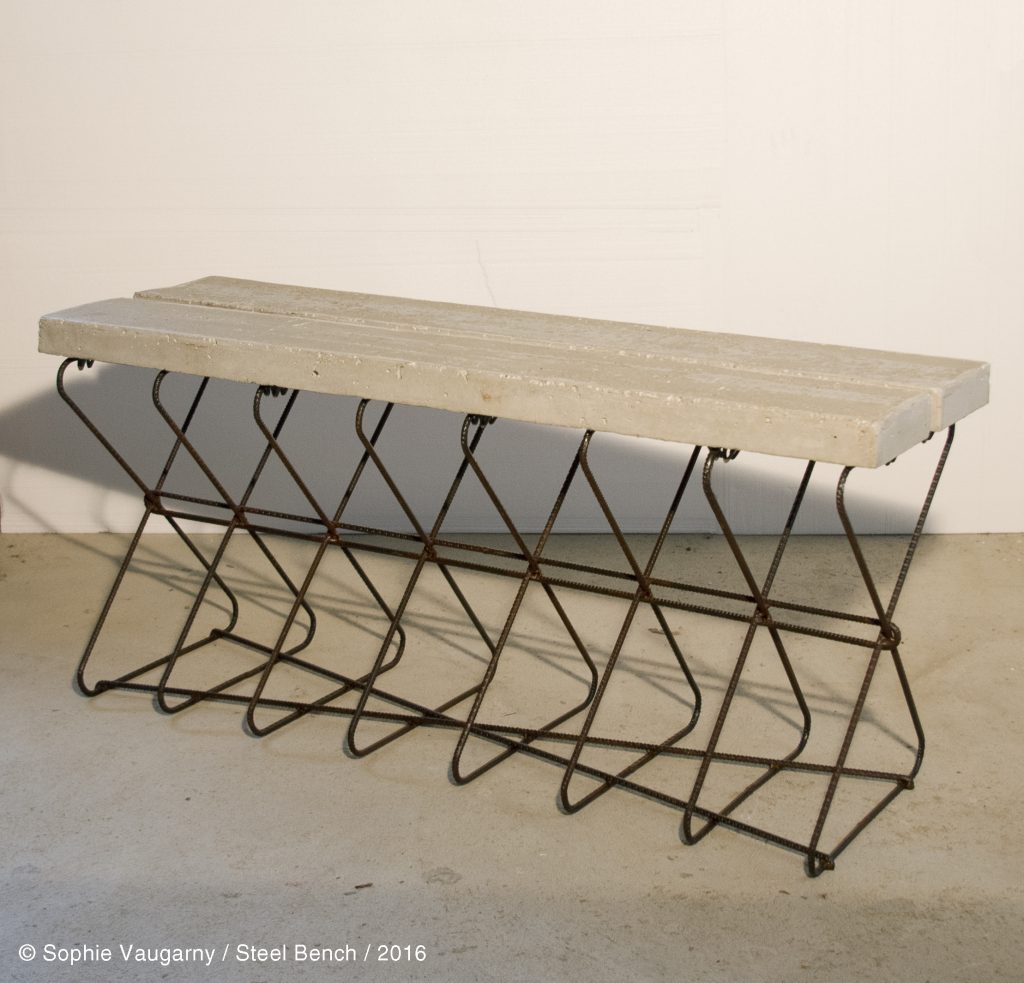 Steel Bench 01 montre d'autres formes possible de faire avec le fer à béton.L'assise, composée de deux parties, est indépendante de la structure. Son béton a été fait avec un coffrage bois, ce qui permet d'apercevoir les veines du bois sur les assises. De plus, il peut tout aussi bien être utilisé en intérieur comme en extérieur.
Fer à béton / béton fibré // 120 x 35 x 54 cm / Autres longueurs possible selon le besoin
Steel Bench 01 shows others forms of the steel.The seat is composed to two parts and it's independant of the structure. On the concrete, we can see the impress of the wooden mold. This bench can be used inside and outside.
Steel / concrete // 120 x 35 x 54 cm / Others lengths are possible
© 2015 / Sophie Vaugarny / Tous droits réservés