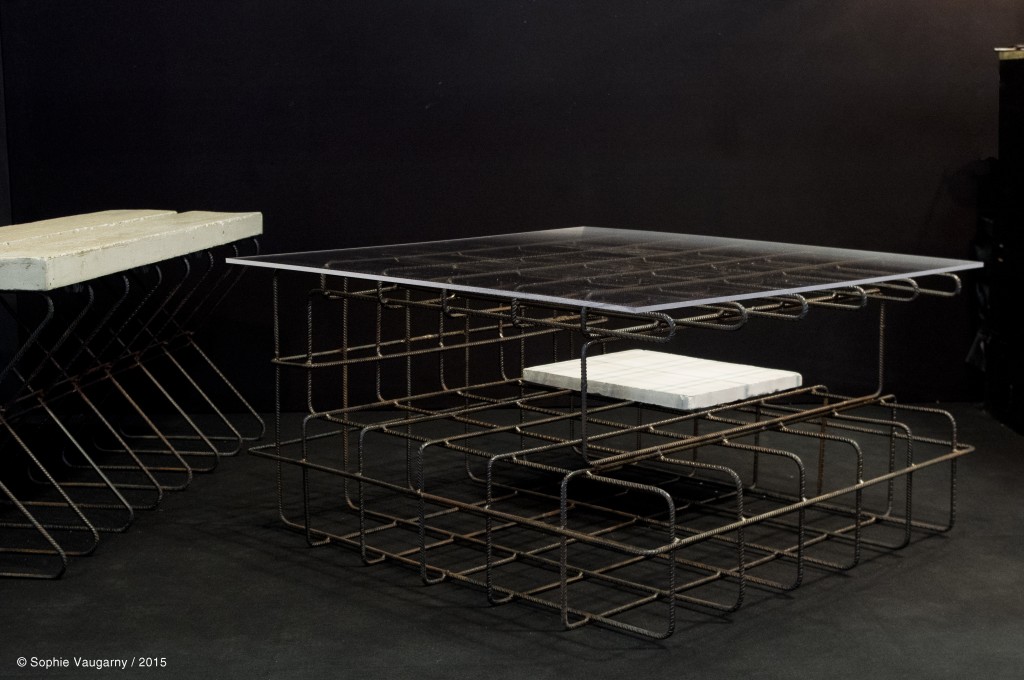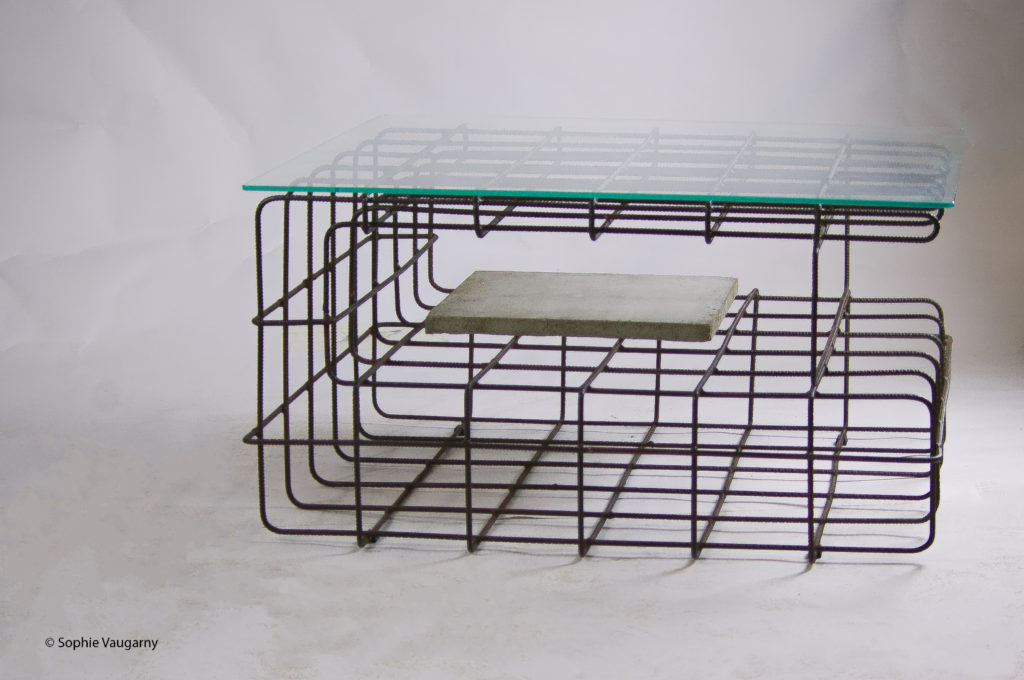 A la suite de mon projet No Stop Furniture, je développe une série de mobiliers plus fonctionnels mais gardant la même esthétique.
Ici, une table basse de dimensions standards pouvant être d'intérieur ou d'extérieur et de différents matériaux.
Base en fer à béton / plateaux en verre ou béton // 92,5 x 97,5 x 52 cm
After the project No Stop Furniture, I develop a range of furniture in steel but more fonctionnel that « No Stop Furniture ». Here, a coffee table with standards sizes, for the indoor or outdoor.
Steel / glass / concrete // 92,5 x 97,5 x 52 cm
---
© 2015 / Sophie Vaugarny / Tous droits réservés