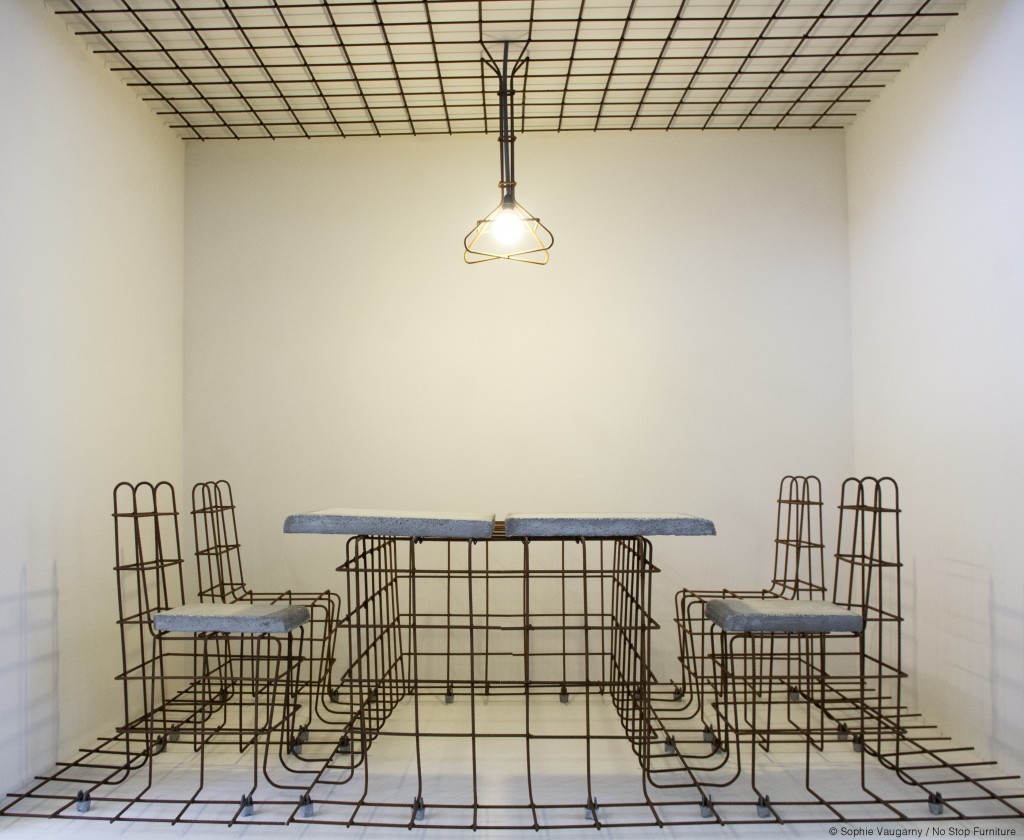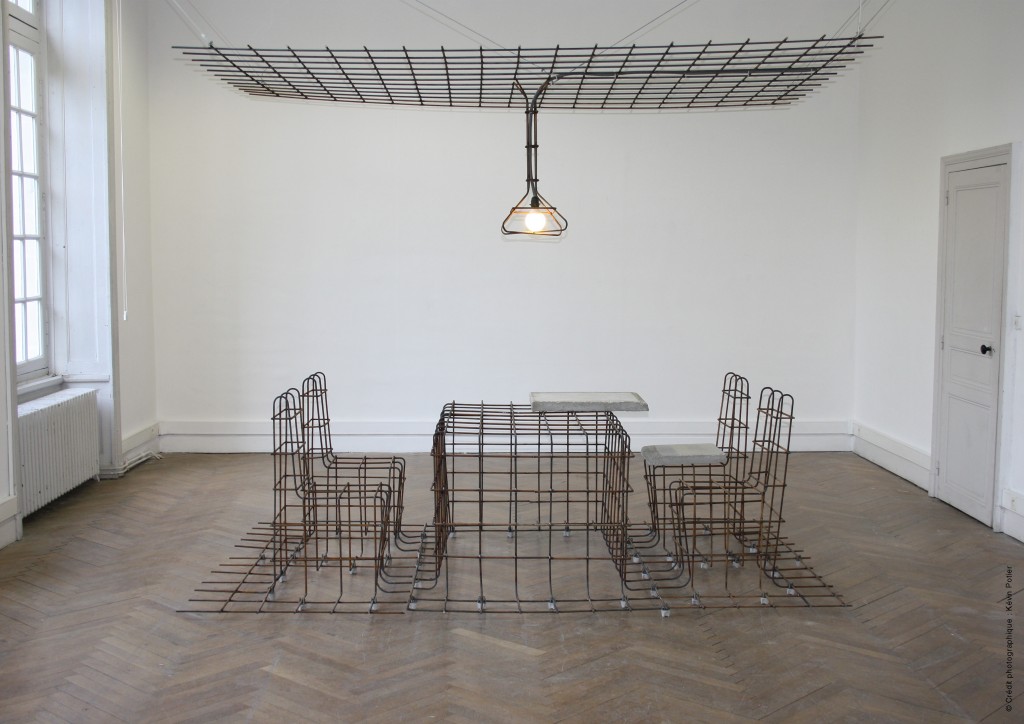 No Stop Furniture est un projet de mobiliers construits en même temps que la maison qui les abrite.
Dans la majorité de l'habitat pavillonnaire aujourd'hui, les espaces s'organisant toujours de la même manière, nous sommes spectateurs de notre intérieur et contraint par cette conception architecturale de la maison générique à agencer des meubles standards dans des pièces de dimensions standards. L'architecture de part les normes, la circulation des flux, rendent le mobilier im-mobilier.
Les meubles de No Stop Furniture sont fabriqués dans les matériaux primordiaux de la construction : le treillis s'extrude des surfaces pour devenir l'im-mobilier tandis que le béton permet de réintroduire les fonctions nécessaires à l'utilisation de ces im-meubles.
No stop Furniture is a furniture project built during the house construction process. Nowadays, spaces are still arranged the same way in the majority of suburban housing: we are spectators of our inside and the architectural conception forces the standard furnitures to match standard room dimensions. Therefore, the furniture become immobile in order to conform to the houses' normality and traffic flow inside. The No Stop Furnitures furnitures are manufactured from the primordial construction materials : the mesh is extruded from the surfaces to become immobile, while the concrete introduce the necessary functionalities to use the furnitures.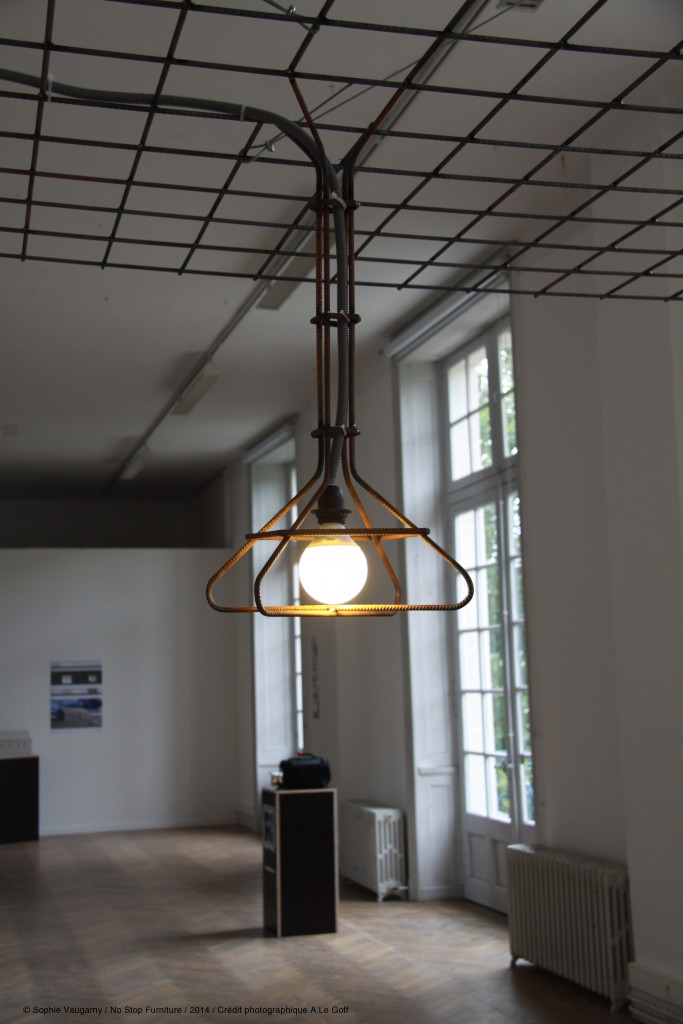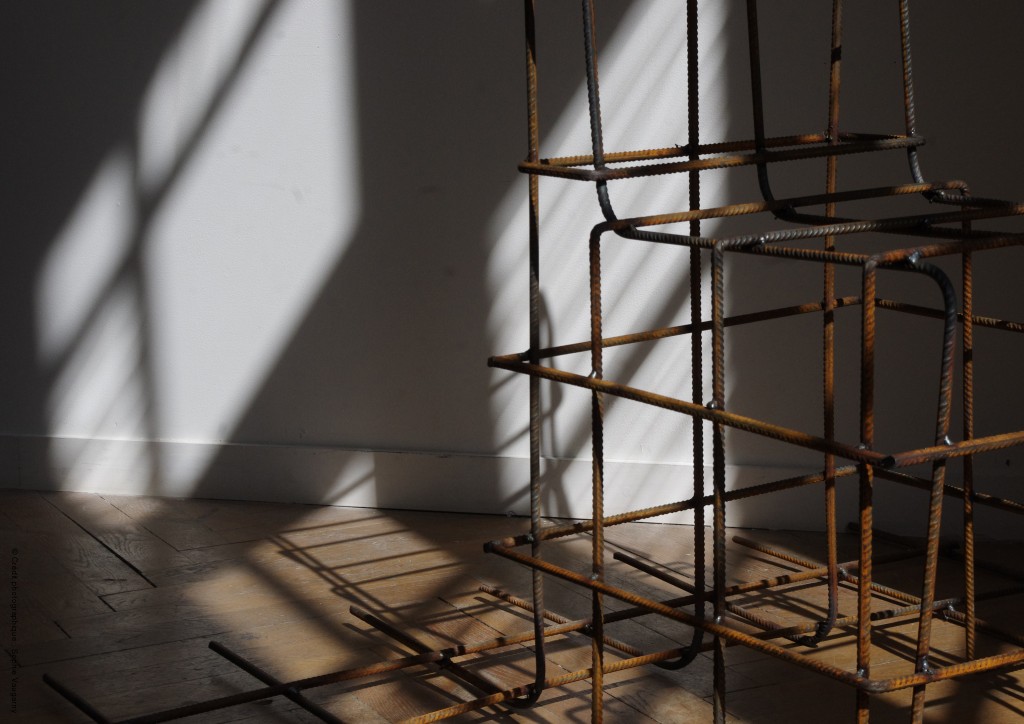 ---
© 2014 / Sophie Vaugarny / Tous droits réservés